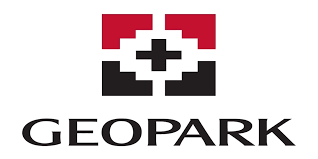 This article is an excerpt of a research report previously published as part of The Upstream Oil Hub, our exclusive service at Marketplace on Seeking Alpha.
What?
On August 10, 2017, GeoPark Limited (NYSE: GPRK) and equal-right partner Wintershall Energía S.A. (OTCQX:BASFY), a subsidiary of the BASF group of Germany, announced the discovery of a new oil field - Rio Grande Oeste - in the CN-V block in the Neuquen Basin, Mendoza Province of Argentina (Fig. 1).
Wildcat Rio Grande Oeste 1, operated by GeoPark, was drilled and completed to a total depth of 5,500 feet targeting the Grupo Neuquen Formation, where 15 different potential reservoir sands were identified at depths from 1,800 to 5,500 feet, with a potential net pay of 400 feet.