Pishon Valve CO., Ltd is a design, production and sales enterprise, which is located in "the hometown of pump and valve". We specialize in selling all kinds of valves, such as high-middle pressure valve, gate valve, check valve, globe valve, ball valve, butterfly valve and so on. For valve standards, there are GB, ANSI, JIS, DIN and other international standards. We have a series of professional product strategy. We devote to build flagship in valve industry, and become one of the leaders in the future.

Our products are sold to domestic and foreign, and widely used in electric power, petrochemical, oil, metallurgy, gas, municipal, architecture, drainage ect. We make a great contribution to the national construction project. Besides, we set more than 40 offices, and our sales network is all over the country.
We have a CAD Valve Design Center and three-dimensional simulation experimental design system. Our scientific production and management is improved gradually. In the new century, we adhere to the concept of valuing quality and creating value. Creating brand in the valve industry, we inaugurate a brilliant tomorrow together.

"All start from the details, and everything is given priority to with the customer's interests" is our forever belief. "Be conscientious, be meticulous" is our constant working attitude. We believe in ourselves and enterprise. And we more believe in the future.

The valve manufacturing industry is facing increasingly fierce competition in the market. So we have to pay more attention in the research and development of science and development. And we meet customer demand through improving the quality of products constantly. In order to ensure product quality and efficiency, we have a bold improvement on production process, and effective monitoring for every production chain.

Production Plants & Equipments
- Plant in Wuxing Industrial Zone (Wenzhou), there are space area of 26600 square meter, building area of 31700 square meter. We have more than 300 sets of production & test equipments

Employee & Sales
- Over 200 employees
- Over 50 Million USD

Major Approvals
- API 6D, ISO 9001, ISO14001, GB/T28001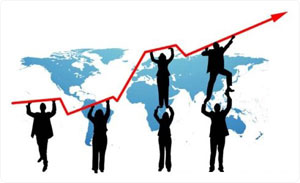 - CE (Directice 97/23/EC), ABS, KS, GOST, TS

Tests & Inspections
- RT, UT, MT, PT
- Valve cryogenic test & high temperature test
- O-ring AED Test
- Ball valve bending test in simulated pipeline
- Fugitive Emission Test

R & D
- AutoCAD, Solidworks, FEA (Finite Element Analysis)
- More than 30 patents for utility models